Coach Collar and his coaching staff invite all girls and boys entering grades 3 through 9 to attend the Gloversville Dragons Basketball Summer Skills Camp.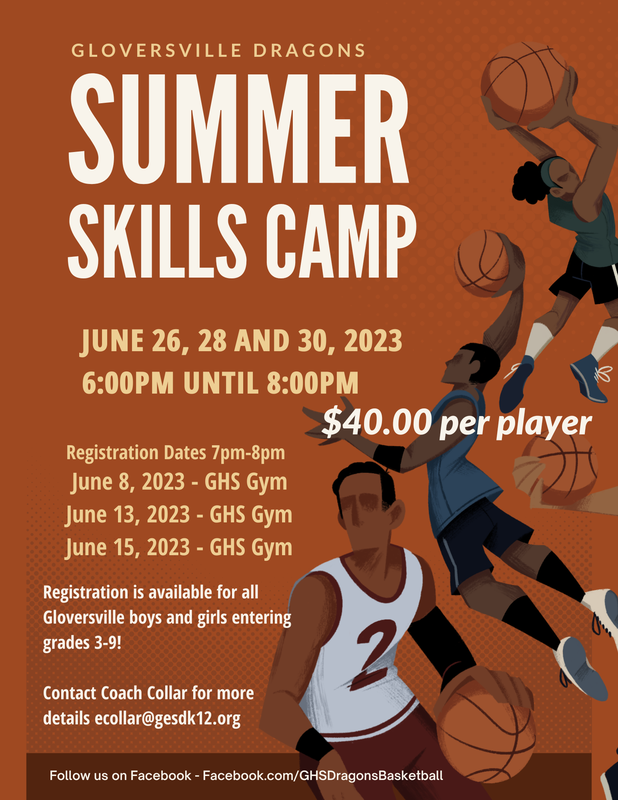 Camp Dates/Time:
June 26 - 6:00pm to 8:00pm
June 28 - 6:00pm to 8:00pm
June 30 - 6:00pm to 8:00pm
Cost: $40 per player
Coaches will be at the gym for registration June 8th, June 13th and June 15th from 7:00pm until 8:00pm - If you cannot make it to registration but would like to participate email Coach Collar - ecollar@gesdk12.org or message us on facebook.
Lets go Dragons!